About Sawaya Flowers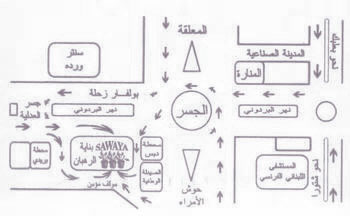 We believe that flowers bring Life and color into your everyday life, gardens, and homes. We also believe that we can make your weddings special and your life even more bright with our collection of flowers. We have flowers for all occasions from valentine day, mothers day, birthdays, Easter, Christmas, all parties, funerals, happy occasions, get well occasions, etc...




History & Location
Sawaya Flowers started as a small flower shop in the year 1968. Today with almost three decades of experience they give you the best service and freshest flowers on the market. So, if you are passionate about flowers, pay us a visit. All you have to do is to follow the map.


List of services we do
| | |
| --- | --- |
| Wedding Decorations | Church Weddings |
| Kusha Weddings | Car Decorations |
| Resturatnt Decorations | Wedding Design |
| Hand Bouquet | Flower Baskets |
| Plants & Gardens | Wedding Flowers |